Welcome To
Weave Career
We, at Weave Career, aim to offer the much needed guidance to students to help them gain clarity on their future and in the process, enable them to take the right career decisions at the right time. We help them realize their true potential through our expertise and skills. Our core mission is to empower students to guide them to their true calling.

In addition to students, we aim to offer the much needed guidance to job seekers, working class, professionals and entrepreneurs and others to help them gain clarity on their future and in the process, enable them to take the right career decisions at the right time.

How does a guidance session at Weave Career look like?

Well, it covers the following:
Customized Career Roadmap
● Students are sensitized about their unique skills, calibre and interests
● Addresses their stress related queries, and
● Analyzes their unique personal needs and provides them with the best fit careers(s)
Stream and College Selection Guidance
● Assists in choosing the most relevant subjects across curricula like CBSE. IGCSE, IB and ICSE
● Identifies the best fit colleges and courses to pursue, and much more!
● Guidance on critical documents and training on writing strong SOP's/Essay/CV

Psychometric Analysis
● Identifies personality type, strengths and weaknesses
● Identifies career values, career interests and existing skills and abilities
● Lists out preferred learning styles
● Suggests best fit courses and careers
● Serves as a guidance cue for career counselling sessions

Weave Career aims to be the numero uno organization in the career counselling domain and work towards the upliftment of the individual, the society, the country and the globe through its initiatives
Venkat Balantrapu (Founder & CEO)
Venkat Balantrapu is a Fellow, Life Office Management Association, USA. He is a Certified International Career Counselling Professional and a Certified International Career Coach as well as a life member of the Indian School of Counselling and Healing Studies. He is also a Certified Life Coach under CPD, UK accredition.

He has worked in the private industry and has also been a banker before becoming a senior corporate professional in the insurance industry, which includes a global experience of over three decades. He is an MBA, B.Com, FLMI, AIII, ARA, ACS, CICCP, ICC, CLC & CIGFL. He has not only headed corporate operations as well as organisations in India, Tanzania, Mauritius, Uganda, Malawi, Zambia and Kenya, but has also been a successful corporate trainer focusing on capacity building of individuals and customer retention strategies of organisations. In addition, he is currently an insurance consultant and also conducts a range of training programs in insurance and work essential skills which lead to:

● Building capabilities of employees
● Enhancing career prospects for employees, and
● Increasing contribution towards the organization
● Improving customer retention
● Attaining and improving life skills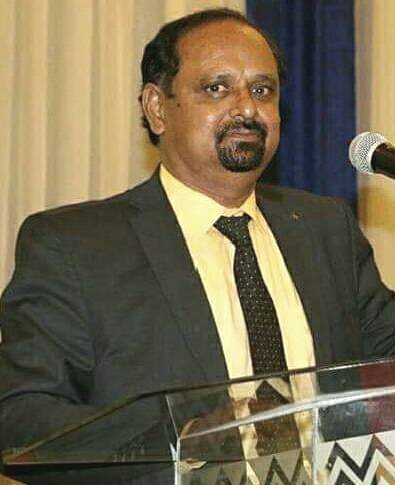 He has guided thousands of students, employable youth, job seekers, working class, professionals and entrepreneurs over a range of issues from:

● Subject selection during and in Grade 10 before going into Grade 11
● Career Guidance in terms of College planning
● Stress management sessions for students
● Workshops for personality development, and so on
● Careeer guidance, counselling and coaching for job seekers, working class, professionals and entrepreneurs
● Work essentials skills development
● Team work and customer retention strategies
● Grooming skilled sales persons

He is a highly successful corporate trainer, CRM strategist and a motivational speaker. In addition, he has also conducted workshops as well as stress management sessions for parents and teachers and training sessions for educators over the years.

He is also a Consultant for Service Quality Institute, USA who are the global leaders in customer retention strategies for the past 45 years and conducts their certification programs. He also conducts soft skills certification programs of TCM, USA.

He works on a core belief that every student has the potential to succeed and thus requires a personalized guidance in unleashing that potential and realizing it to the fullest.

It is very critical and most important to understand that today's youngsters are tomorrow's generations. In other words, not only their respective future, but the future of each and every country and the universe in total is in their hands.
Jaya Balantrapu (Director)
Jaya Balantrapu is a progressive educator and a career counsellor having worked in a range of domains across her career. She has completed her Masters in Economics and has worked as an educator in the domains of Economics and Business Studies at:

● Gulab Lochab Academy, Kenya,
● Financial Training Centre, Tanzania

In addition, she has also served as a manpower consultant with Enrich Africa, Tanzania and has been a consultant for World Books in India. She is also a Consultant for Service Quality Institute, USA who are the global leaders in customer retention strategies for the past 45 years and conducts their certification programs. She has also successfully headed one of the Euro Kids Centres in Chennai, India.

● She is a certified Global Career Counsellor from UCLA Extension (University of California and Los Angeles) and Univariety
● She is a certified IELTS Train the Trainer from the British Council
● She is a certified Soft Skills Train the Trainer from the Image Consulting Business Institute, India
● She is a successful story teller and a member of the Story Telling Institute, Chennai, India